CalBRE# 01410925
Todd Wiley
"What I've loved about having Todd as a realtor is that it's not just about the current transaction, but it's about the partnership he's cultivated with me over time." Zack B., Buyer and Seller

CalBRE# 01964194
Kim Wiley
"Kim's knowledge and network eventuated in getting a great deal on a fantastic place. She is extremely well-liked and connected in the San Francisco market and brought a calm, reassuring energy to every step of the process. We can't thank her enough for helping make a dream come true for us." —Kristen G., Buyer

CalBRE# 01492631
Peter Lee
Peter is a bay area native and 23-year San Francisco resident with a passion for client service, and attention to detail. He is a consummate professional and aims to make the home buying or selling process efficient as well as fun and enjoyable for all his clients.


Todd and Kim recently sold my house in the Sunset District of SF and I could not be more stoked and satisfied with their service from the beginning of preparing to list my house to the final closing of the sale. I dealt with Todd more in this transaction as my house catered to the surfing and ocean lover buyer and Todd is a long time surfer in San Francisco so he knows this demographic well. Selling a home is surprisingly a costly endeavor to get the house ready for sale on multiple fronts. Todd had connections and recommendations for every step of the process from a reference to an amazing landscaping company (terrymulrooneydesign.com), to a fantastic stager, super competent pest and building inspection services, as well as painting and contractor connections if you don't already have people you trust in those areas. These selected contractors offered fair prices and delivered on their promises in a timely manner which is a godsend in the construction industry. As you are likely aware, the sale process is pretty stressful in the Bay Area for both the buyer and seller due to the high home values. Todd explained every step of the listing and sale process clearly and we methodically worked through the steps to get it ready for sale, staging and listing, negotiating offers, and closing to produce as stress free of a process as possible. I'm a commercial real estate professional with over 30 years of experience and I was impressed with Todd's intimate knowledge of the market and pertinent sales comps, as well as the overall sales process. I chose to list my house with Todd because he had been involved in the listing or sale of many similar homes in my neighborhood and could not be happier with the decision to go with one of the market leaders in my neighborhood. Well done Todd and Kim – thanks.
Sean O
San Francisco

Todd and his team are exceptional at their craft. Selling your first home is hard, believe me, and they made it as seamless a transaction as we could have hoped for. We live out of state and Todd and his team took care of virtually everything for us from the initial inspections to fronting their own money to cover all needed repairs, painting and yard work interest free!! Not only were they always available for any questions but their ethics were commendable when it came to the disclosures which made for a worry free sales transaction. We got the sale price we wanted and feel the extra efforts to detail the Wiley team took found us buyers that will love our home as much as we did! We will use them again and highly recommended them to all if you are buying or selling in SF regardless of whether you live locally or are conducting your transaction from out of state. Many thanks to Team Wiley!!
Tim S.
Kahului, HI

Todd and Kim were amazing. So much so that we worked with them on both the purchase, and then years later, the sale of our San Francisco condo. Todd is very connected to the market from both a macro and micro perspective. Beyond his own boots on the ground observations and local knowledge, he's got an incredible network of local realtors and tradesmen, established over his long career, which connect him even deeper to the city as a whole and to individual neighborhoods, street by street. These connections also provide him quality resources to undertake all of the challenges that selling or buying a home in SF may require. In summary, Todd was no pressure and very easy to work with. He and Kim are a great team and know when to wait and see, and when to go now. His skills landed our family an amazing home to live in for many years, then when the time rapidly came for us to move on, he landed us top of the market results on the sale. Thanks Todd and Kim.
Jd. H.
San Francisco

I needed to write this review because Todd and Kim helped my sister and me through easily the most stressful situations of our adult lives, and that is NOT an exaggeration. This may be a TLDR post, but to fully appreciate the work they put in I need to include details. We had never sold a house, let alone under such circumstances. Let me set the story line. My parents are separated but my mother lived in a family owned house in the Sunset for 10+ years and is a mid-level hoarder. My father hit a bump in the road financially and could no longer afford payments on the home. My father has not necessarily spoken to or seen my mother within the last 5 yrs, my sister and I have acted as mediators, and my mother has severe mood swings due to a stroke she suffered years back. The house had upwards of $30k in pests, roof repair, and general contractor issues. It took 4 truckloads to the dump to clear all the stuff out of the house and garage. Needless to say, our family relationship is strained and my sister and I were given an urgent task: Sell my mother's junk-filled house in October/ November with only 2 weeks' notice. Two weeks. The housing market was losing strength, we were going into the holidays and there were the most houses on the market that month than there had been in the past 4 yrs within our given neighborhood. My sister (who lives in Seattle) and I did not even know where to start. Todd was referred by an agent in Seattle whom my sister recently purchased a home from. She and I needed someone who would keep my family on track and understand the sensitivity of the relationship between my father and mother. Todd and Kim did not disappoint. Their strengths are this: There was not a single moment where I felt that they did not know what they were doing or what next steps were since they were always prepared. If we had questions, they had answers, and very thorough ones. They gave guidance and pushed us forward through timelines when we were lost and kept our family on task and on track for our requested deadline. Their familiarity with the neighborhood and their network in the SF real estate world saved our sale. There is no doubt in my mind about this. On our offer review date, we did not have good offers. However, in the last minute an agent who they had worked with for many years happened to have a client who was ready for another project. We closed at only 10k below our "ideal" selling price, and all cash. Had we gone with any other agent without the breadth of network that they did, we would have been left out in the cold. I still can't believe that we got through those months. It all seems like a blur now. Through hell or high water, if I EVER sell a property or think of purchasing one in SF, there is absolutely no-way I would deal with anyone else other than Todd and Kim. My sis and I can't thank you two enough. You guys are honest-to-god saviors. THANK YOU!!
Astra T.
San Francisco

To be a buyer in the SF Real Estate market… a thankless job! Properties selling 7-days (or less) after listing, best-and-final bidding requirements, an abundance of all-cash buyers, and a construction permit process that moves like molasses… My wife and I relocated from the East Coast nine years ago, found a pet friendly 2BR apartment with a balcony, and settled in with our two dogs. We initially thought my job would require us to relocate again after five years, but as life would have it, we fell in love with SF and the job continued so… we decided to look for a place to purchase. Over the next four years, we visited MANY open houses; so much so that we learned a lot about the various neighborhoods. During our journey, we changed agents four times, mainly because the agents failed to locate desirable properties or because they seemed to expect us to significantly overpay (like so many others are willing to do). To be fair, our preferences for pets limited the choices too. By the time we met Todd, we had bid (and lost) on over a dozen properties. Todd met with us several times to better understand our needs and our preferences, usually over coffee. His confidence was evident from the start and he recognized we were very frustrated with the SF market. Todd explained that for decades it's common practice for properties to list 10% – 20% below fair market value. Although it seems unethical to us, nonetheless it's apparently not illegal. In fact it's now the preferred practice throughout the peninsula and the Bay area! Our plight did not discourage Todd and he quickly started to identify properties for us. Over several months we looked but did not find the one… Finally in March a home in the neighborhood we loved most popped up. Todd calmly surveyed the area, spoke with other agents and provided us with his guidance on price. We wrote an offer and finally won the bid and the house! As others have already stated, Todd stays with you before, during and after the purchase. He continues to provide support, recommending architects and contractors, movers and restaurants. Todd even got us a 12-month supply of wine from wineandmoxxi.com 🙂 We hope to stay in touch with Todd and strongly recommend him to anyone crazy enough to try buying a property in San Francisco!!!
Louie L.
San Francisco

Todd helped my wife and I buy our first home. He helped us navigate the very competitive, complicated SF Market. Todd was responsive and was there for us from the our first meeting all the way through handing us the keys to our house. He has a ton of knowledge and experience with the local market as well as the process as a whole.
Mark W.
San Francisco

After speaking with several brokers my girlfriend and I chose Todd to represent us as our buyers agent, and we couldn't be happier with our decision. We went with Todd because of a a few key reasons: 1) Deep understanding of the local market (Outer Sunset) which comes from decades of experience. 2) Todd had my best interest in mind and set proper expectations. There were times where he talked me out of a house that I was initially excited about, but didn't fit the bill….and I'm glad he did! Once we found the right home he knew what it took to get the deal done on the first offer. 3) SF is complicated, and Todd quarterbacked the whole process. We were looking at properties that were partially occupied so we could live in on one floor and rent out the other floor. With that came a ton of questions around SF Tennant laws. We ended up purchasing a single family home that was previously run as an elderly care facility. I was able to leverage Todd's knowledge and contacts for real estate attorneys, general contractors, and lenders. Go with Todd & Kim!
Jordan R.
San Francisco

Last week we were handed the keys to our dream home. Like many in the bay area we were pretty doubtful about finding a home in San Francisco as first time home buyers. Todd gave us the confidence and knowledge we needed to make this happen. He was attentive and honest. If you want an agent who alters the truth to just tell you what you want to hear don't hire Todd. He will tell you the truth and help you understand the market and your reality. We appreciated how quickly we were able to get in touch with him. He always answered the phone and spent may hours viewing homes for us. We even had issues with our lender and seller that made the process drag out longer than we wanted. Todd made sure to keep the lender and seller on task and was able to negotiate with them, making sure we closed successfully. This is not always easy to do. Thank you Todd for being so amazing and I promise you will be happy to have him on your side.
Amy, I.
San Francisco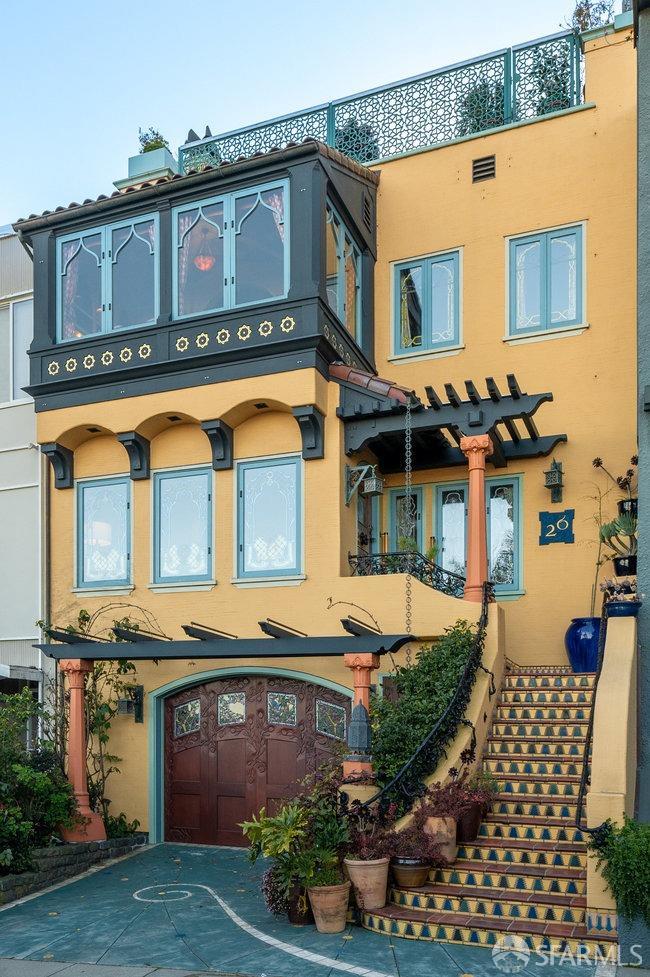 $3,295,000
26 Graystone Terrace San Francisco, California
2 Beds 3 Baths 2,860 SqFt 0.057 Acres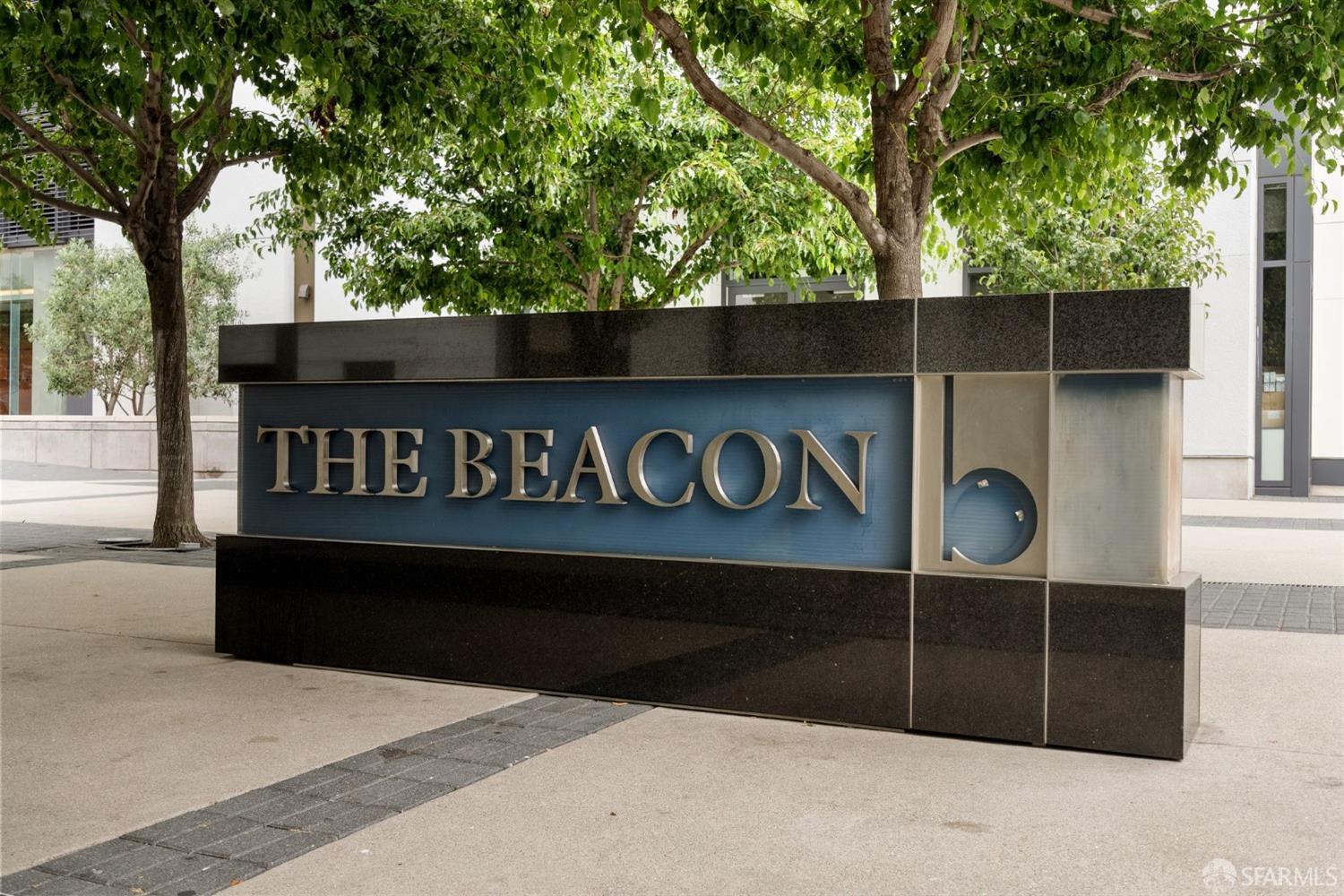 $895,000
260 King Street San Francisco, California
2 Beds 2 Baths 927 SqFt 4.895 Acres
Real estate in San Francisco is as unique and unpredictable as the city itself, and that is what our team falls in love with, over and over again. To us, a home is much more than four walls. It's where our lives happen.
It's where we bring home our newborns, raise our kids, and live out our dreams. It is our purpose to commit to finding your dream.
Our clients purchased this Outer Richmond District home with amazing views of Ocean Beach. They have big plans for a full remodel. We can't wait to see the finished product.
Our clients purchased this Outer Richmond District home with amazing views of Ocean Beach. They have big plans for a full remodel. We can't wait to see the finished product.
Our clients purchased this Outer Richmond District home with amazing views of Ocean Beach. They have big plans for a full remodel. We can't wait to see the finished product.